Search
Trade & Industry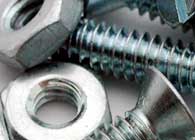 This area includes all branches of industry, trade, service industries and companies in the tourism industry.


Aerodata AG

We would like to present you our modern, technology oriented company which provides our clients with an inimitable service. Aviation is our profession. To put it more precisely: the development of highly-specialised, complex aeronautical engineering system solutions for air traffic organi-sations, aircraft manufacturers, operators of special mission aircraft and helicopters, as well as renowned system and avionics manufacturers. Clients from the four corners of the world have been placing their trust in our specialists know-how for over 20 years. Aerodata has grown continuously. The company presently has about 120 employees at its Braunschweig location and approx. 150 world-wide. Of these employees, almost two-thirds have university training. Today the Aerodata group comprises five subsidiaries worldwide and two shareholdings in Thailand and Australia.
August Faller KG

Pharma packaging is our métier: packaging solutions and pharmaceutical services of the highest quality, for custom-fit printed folding cartons, package inserts and adhesive labels. Our combi-products guarantee a perfect brand identity for pharmaceutical products and lean packaging processes. With products and services, Faller develops added value solutions which can be integrated exactly into the packaging processes of the pharma industry, or which can even modify them. We combine the traditional values of reliability, trust, know-how and quality with a consistent orientation towards the future. For us, innovation and sustainability go hand in hand.
BORBET - lightalloy wheel manufacturer

The traditional BORBET enterprise has been producing light alloy wheels since 1977 in top quality and with a fascinating design. Moreover they are recognized through the world as a great specialist and supplier to a multitude of renowned automobile companies. Around 3.500 employees work at the main plant in Hallenberg-Hesborn and at many other German production facilities. Manufacturing facilities in South Africa, the USA and Austria are also part of the BORBETGroup.
Choice Hotels Australasia

Choice Hotels Australasia representing Comfort, Quality and Clarion brands offers more than 300 hotels, inns, suites, resorts and apartments across Australia, New Zealand, Singapore, Shanghai, Papua New Guinea, American Samoa and New Caledonia. Whether you are looking for a unique outback experience or a vibrant city stay, a wilderness adventure or the tranquillity of the Great Barrier Reef, you will find what you are looking for with Choice Hotels Australasia. The globe's second largest accommodation franchising group - Choice Hotels International - has acquired Choice Hotels Australasia and as a result has strengthened the presence of three international brands within the Asia Pacific marketplace - Comfort, Quality and Clarion. Choice Hotels Australasia is very excited about this partnership and intends to make the group the largest accommodation-franchising group in the Asia Pacific region.
Gebr. Heinemann

Here in Hamburg's Speicherstadt Gebr. Heinemann was founded in 1879 as a ship supplier. Today we are a modern, Hanseatic trading house that provides the international travel market with professional solutions - as a distributor, retailer and logistics specialist. In its fourth generation, the company is steered by the Heinemann family, represented by Claus Heinemann and Gunnar Heinemann. They share the duties and responsibilities of managing the company with 4 further members. Kay Spanger (Purchasing, Logistics), Raoul Spanger (Retail Trade, IT) as well as Stephan Ernst (Finance) and Peter Irion (Distribution). The Gebr. Heinemann Group has more than 5,000 employees. Over 150,000 customers buy from the 230 Travel Value & Duty Free, Concept- & Licence-Shops at 47 international airports every day. In 2008, Gebr. Heinemann had a turnover of EUR 1,9 billion.
GILDEMEISTER

GILDEMEISTER is the leading manufacturer worldwide of cutting machine tools. The core business areas of Turning, Milling, Ultrasonic and Laser are complemented by automation and software solutions for machine tools and solar tracking systems. The product range includes both ECO machines for cost-effective entry into the field of standard machines as well as high-tech machines for highly complex machining jobs. With its range of user-friendly innovations, the GILDEMEISTER group meets the challenges posed by growing market requirements throughout the world and offers its customers market-driven solutions. The GILDEMEISTER group has the most extensive sales and service network in the industry. Nearly 6,000 employees in 70 self-operated national and international sales and service locations are available in 34 countries around the globe for our customers. The sales and service network of DECKEL MAHO GILDEMEISTER is distinctive in its focus on proximity to the market, its blanket-coverage direct sales network and customer-focused services.
KOMSA Kommunikation Sachsen AG

KOMSA is one of the leading service providers in the information and communications technology sector (ICT) in Europe. We are specialists in the core areas Distribution ,Integrated Services and Repair Service and with this a partner to all reputable manufacturers and network operators in the industry. We offer our trading partners products and solutions from one source, our industry partners channel-specific distribution of their goods and we take on the services associated with it. To both groups of clients we guarantee efficient support in the best quality at the best prices. As KOMSA-Group with our associated companies we service more than 10,000 re-sellers, among them 4,500 specialist dealers and system retailers.
NOSTA GROUP - Logistik International

The NOSTA GROUP offers reliable international transport systems since 1978 matching individual requests of customers. The logistics enterprise with about 700 employees has high expertise on national and international land, sea and air freight transportation as well as warehouse logistics and contract logistics. Furthermore added-value services and the manufacture of wood packaging belong to their business.
SPICERS

SPICERS is the office products wholesaler. We support the reseller community with the largest range of office products, excellent service, a market leading e-commerce solution and outstanding marketing support and advice. Spicers helps office products dealers build successful businesses. We are a committed partner who has the dealers' best interests at heart. Spicers delivers everything for the office.
THIMM Gruppe

Each THIMM company has its own performance data. However, they are sharing the corporate philosophy of THIMM - THE HIGHPACK GROUP. For THIMM Highpack means innovative packaging solutions based on sophisticated design, production and information technologies. But people are the life and soul of our company. The THIMM employees are responsible persons who are enthusiastic about innovations and part of a big, creative family. People animating Highpack are the ones THIMM is owing its values to: innovation, flexibility, safety & security and growth. These values are a promise to our customers and partners. By keeping this promise we become what we are: an independent family business which turns the motivation and creative power of its employees into solutions that comply with our claim to leadership.
Wincor Nixdorf Group

Wincor Nixdorf is one of the world's leading providers of IT solutions and services to retailers and retail banking. Our extensive portfolio is centered around optimizing business processes at banks and retail companies. It is aimed mainly at cutting costs and complexity and improving service to the end customer. We leverage know-how from our core business with banks and retailers to diversify into related sectors. These include postal and lottery companies and hospitality and service station chain operators. Wincor Nixdorf has a presence in about 100 countries, with its own subsidiary companies in 41 of these. A total of more than 9,000 employees work at the Group. We are the leader in Europe and the number 3 in the world for programmable electronic POS systems (EPOSs) and the number 2 in Europe and worldwide for automated teller machines. We have production facilities at Paderborn, Germany, and in Singapore, Shanghai and Sao Paolo.